Host profile: Paul Bercovici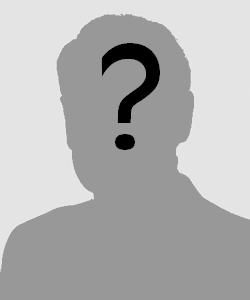 My show is called "For Rock Snobs Only" and airs the 1st and 3rd Tuesday of every month from 11 p.m. to 2 a.m. the following Wednesday morning.
I have very few strong memories from my childhood but two that I do have are tied to music. The first is of how happy I was to receive copies of A Hard Day's Night and Twist and Shout (in mono, no less) for my 7th birthday in 1964. The second is of how totally blown away I was when I heard Satisfaction for the first time playing out of a tiny transistor radio in the schoolyard in 1965. It was all downhill from there. I was totally hooked and have remained a lifelong fan of rock music ever since.
My shows are typically free-form in the classic sense. I play loud music and soft music (more loud than soft) and new music and old music (in roughly equal amounts). I am a fan of most genres of rock/pop music and play many different genres on my show.
Having said that, I hereby solemnly promise, declare and swear that amongst the dozens and dozens of truly awful "artists" that you will never, ever, ever hear on "For Rock Snobs Only" are: U2, Metallica, Bruce Springsteen, Queen, Heart, Aerosmith, Elton John, the Eagles, the Police, Sting, Billy Joel, Bon Jovi, Guns N' Roses, Journey, Paul McCartney, Coldplay, Green Day, all "geography bands" (e.g., Kansas, Boston, Chicago, UK, etc.), all "hair bands", REO Speedwagon, and last (but not certainly not least) the single worst band in the history of rock n roll, Canada's very own, Rush.
Other artists that you will not hear much of on "For Rock Snobs Only" (not because they aren't great, but because I think we've all heard their stuff way too many times) are: the Beatles, the Rolling Stones (to the extent they are played at all it will only be through Exile on Main Street), Bob Dylan (through Blood On The Tracks only), the Doors, Jimi Hendrix, the Ramones, Nirvana and the Who (well, I might make an exception for the Who, at least through Quadrophenia).
Some of my favorite artists from the glory years of rock are the Jefferson Airplane, the Byrds, the Stooges, Donovan, Roxy Music and the Velvet Underground (of course). Some of my favorite more contemporary artists are Sonic Youth, Patti Smith, the Jesus & Mary Chain, the Sex Pistols, the Feelies, Yo La Tengo, Spacemen 3, Husker Du, the Verve, Galaxie 500, Jay Reatard/the Reatards, the Replacements, Flying Saucer Attack and Pavement and some of my favorite artists of the moment are Ty Segall, Wavves, The Black Angels, Kurt Vile, A Place to Bury Strangers, The Brian Jonestown Massacre, Wooden Shjips, Weekend, Crocodiles, Young Prisms, Dum Dum Girls, The War on Drugs, Crystal Stilts. Brilliant Colors, DIIV, No Joy, Fungi Girls, Radar Eyes, Pains of Being Pure at Heart, Psychic Ills, Tamaryn, Milk Maid, OFF! and Eternal Tapestry. While you will hear a good samplng of these particular artists on my shows you will also hear great music from innumerable other great artists. Enjoy!
Comments, constructive criticism, suggestions, etc. are always welcome. Please feel free to contact me at paulonpkn@gmail.com.
Hosted shows