Host profile: Scott Harris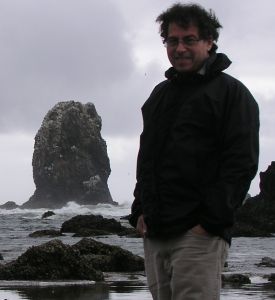 COUNTERPOINT
Monday, 8 PM – 10 PM
Each week Scott Harris conducts live interviews on a wide range of local, national and international topics, providing listeners with news and perspectives often ignored or marginalized by corporate media.
Audio files of complete current and archived Counterpoint programs can be found on the WPKN website. Individual interview segments are at counterpointradio.org.
Some of the longform interviews heard on Counterpoint are edited and featured on the nationally syndicated weekly program Between The Lines Radio Newsmagazine. Weekly Between The LInes' program descriptions, podcasts, audio downloads and interview transcripts can be found at btlonline.org.
Contact Scott with feedback or ideas for topics and guests by emailing: betweenthelinesradio@yahoo.com,
or write to:
WPKN Radio
Attn: Scott Harris
244 University Avenue
Bridgeport, CT 06604-7775
Hosted shows