Host profile: Peter Bochan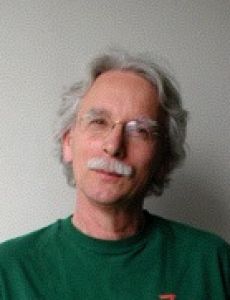 Creator of the Shortcuts radio series, frequent winner of local and national radio awards, and voted "Best (and most eclectic) Radio DJ of 2000" by the Village Voice, Bochan has produced work for film, radio, television, and the recording industry, including Rage Against the Machine, Richard Belzer, Pearl Jam, Yo Yo Ma, Bruce Springsteen, and many others.He has mixed his way through Watergate, the Vietnam War, Three Mile Island, Contragate, 9/11, and the election of Barack Obama.
Featuring mood-driven music mixes and interviews with figures from the worlds of literature, film, television, theater, and the visual arts, as well as live performances from such diverse acts as P J Harvey, Ryuichi Sakamoto, Daniel Johnston, and Olu Dara (broadcast from The Museum of Television and Radio), All Mixed Up is an eclectic mix of arts and information. Named one of the Top Ten Music Radio Programs by The New York Times, Time Out New York, Village Voice, and The Daily News, and known for incorporating current events, politics, and culture into custom-blended montages, Bochan's show has been a long-standing radio destination at WBAI in New York City and has now returned to WPKN, airing between 1:00 and 4:00pm every Thursday afternoon.
After attending the University of Bridgeport in the late sixties just for the opportunity to become a part of the WPKN staff, Peter has come full circle and returned as the general manager of this unique, listerner-supported radio station.
Hosted shows