Host profile: Richard Epstein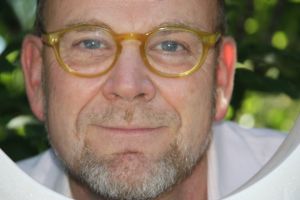 My personal website is www.thefamilydentist.com <http://www.thefamilydentist.com>
By training I am a classical musician - a professional bassoonist, and sometimes sax player. I am lucky enough to have a day-job as a dentist which makes living in Fairfield County possible. This allows me the time to pursue my real love - music and sound, in all forms. You name it - I have explored or played it on or off the air. The introduction to the new, the (re)discovery of something old or unfamiliar, is what interests me. And then there is the joy of exposing those less familiar with the depth of classical music to the standards and the wayward repertoire. There is always something new that I discover and my greatest joy is in sharing!
I have been on the air at WPKN since 1977, and it is a precious and important media outlet. I hope you will consider supporting this station.
Sometimes Classical, Oft-times Not.
Hosted shows